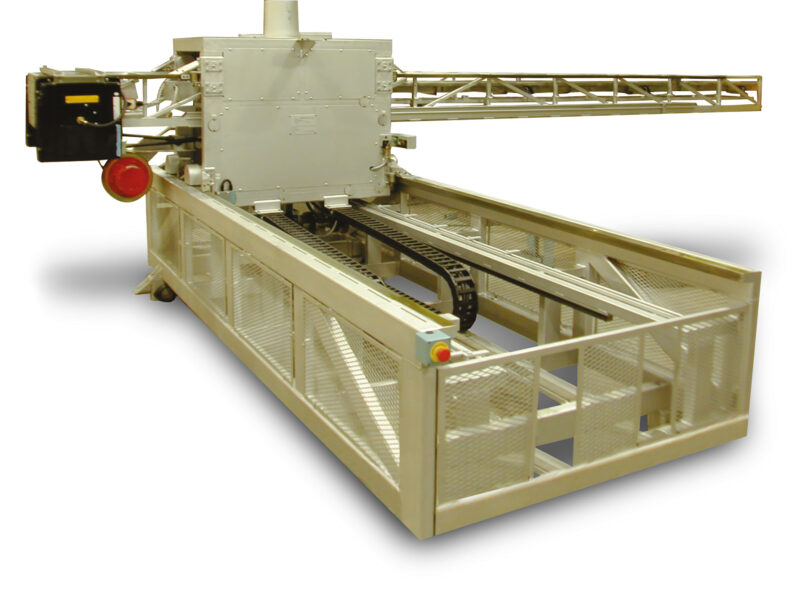 Stable production of high quality products requires close control of the process which starts with the raw materials.
Even distribution of the raw material is essential and Glassworks understands this and offers a wide range of batch charging systems specific to the customer requirements of glass, furnace type and shape.
For cold top electric melters Glassworks offers:
X-Y Chargers (Vibratory or Belt Feeds).
Boom Chargers (Vibratory or Belt Feeds).
For mixed electric melters Glassworks offers:
Screw and Twin Screw Chargers.
Spoon Chargers.
All batch charging systems are manufactured in house in Birmingham (UK) to the highest standards using quality materials. We are ISO9001 registered and offer the relevant control packing, on site commissioning and world-wide shipment.
Suitable to temperatures in excess of 1780 degrees C (* depending on connecting method)
Standard Diameters: 38mm, 64mm, 82mm, 88mm, 100mm, 120mm, 125mm, 150mm, 160mm, 17 mm, 200mm. (A maximum length of 650mm for a single rod – smaller for smaller diameters)
Other non-standard sizes can be manufactured on request and all electrodes may be manufactured with hemispherical or flat surface at the hot (glass interface) end.