We are the most experienced provider for batch charging technology with a consultancy service that's second to none, offering a wide range of standard and bespoke charging solutions to match all your requirements.
The addition of raw materials to the melting furnace is critical in the glass-making process. Problems during this stage can significantly impact production efficiency, operating costs and business profitability.
Key areas of consideration for charging systems: furnace and glass types, raw materials and melting profiles, product and required quality, personnel and energy availability.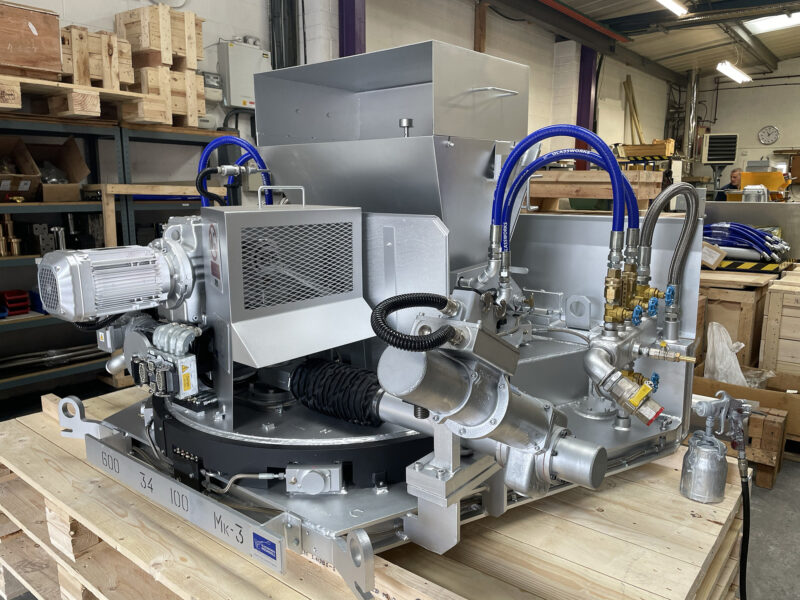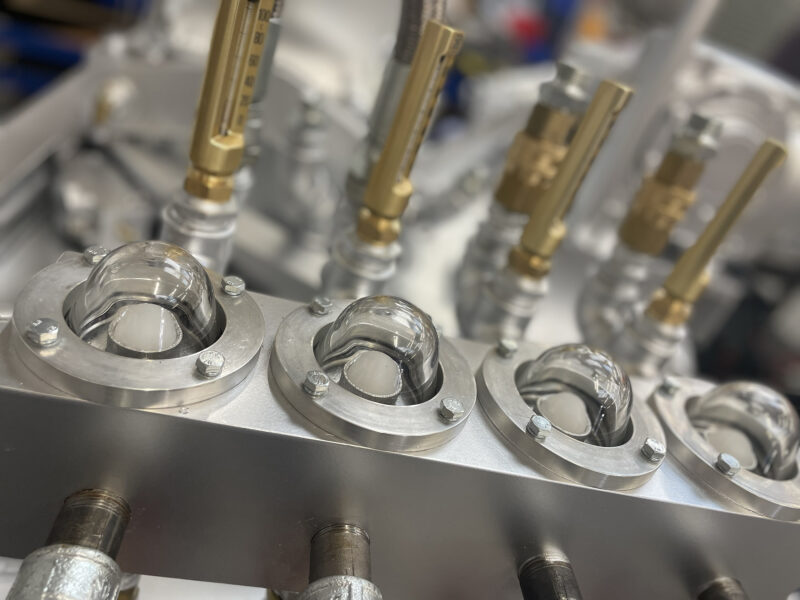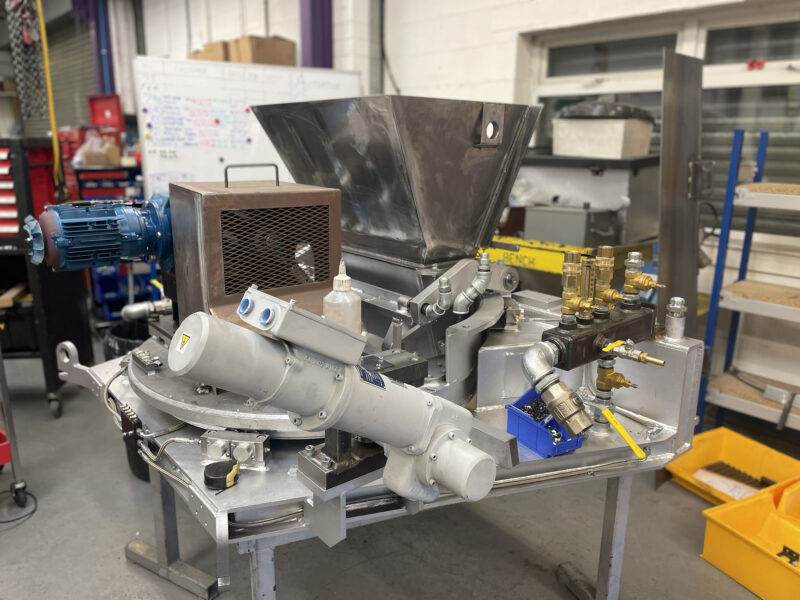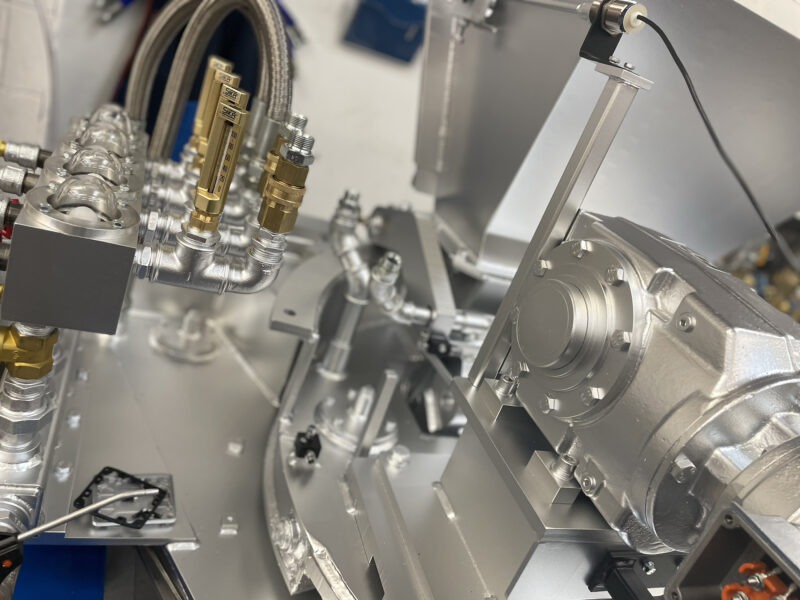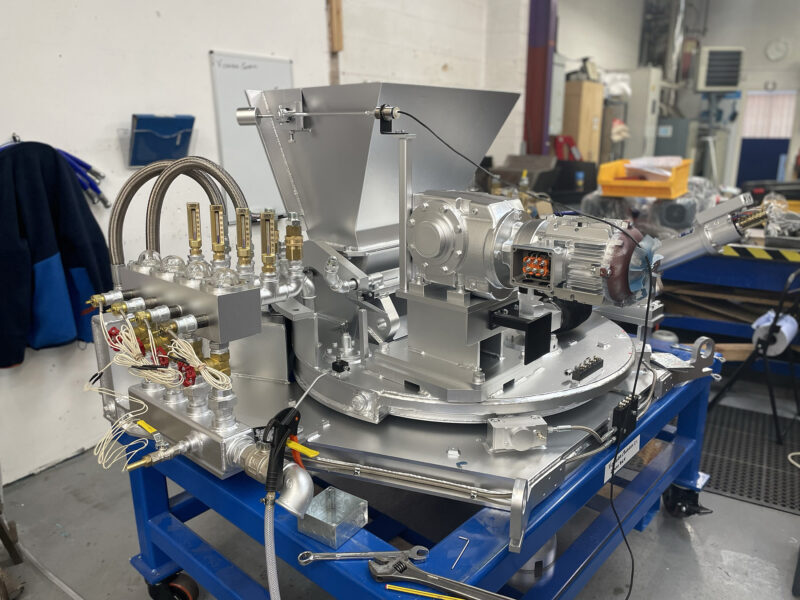 Oscillating Charger (OBC)
Optimal batch coverage, efficiency and safety. The Oscillating Batch Charger (OBC) is suitable for all furnace types and sizes. At Glassworks, we offer 6 standard sizes which you can customise for your furnace. Furthermore, we also offer non-standard sizes. Here at Glassworks, we were the first providers to apply OBC onto an end fire furnace. Additionally, we carry over 50 years of industry experience under our belt.
Also, we have supplied more than 1150 units worldwide. We have served many customers with a variety of designs tailored to their needs. Our work ranges from budget or drive systems to interfacing technology. As precision engineers, we can flexibly adapt our designs to improve efficiency and return on investment (ROI) for you. You can rest assured that we will provide the ideal batch charging solution for you. At Glassworks, we are a dynamic provider. We are dedicated to improving profitability and productivity for our customers.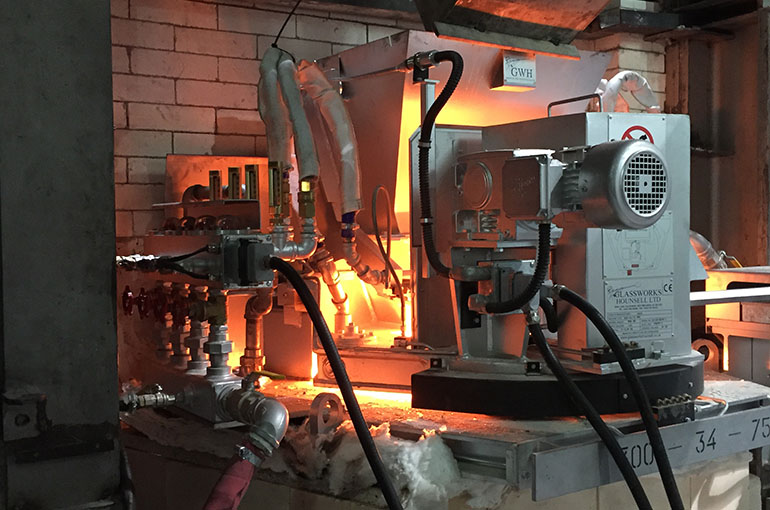 Static Charger (SC)
Our Static Batch Charger is both durable and expensive. Also, it is suited to more challenging operating conditions and will effectively seal a 'doghouse'. Extra control and production flexibility is gained from our Twin Pusher System.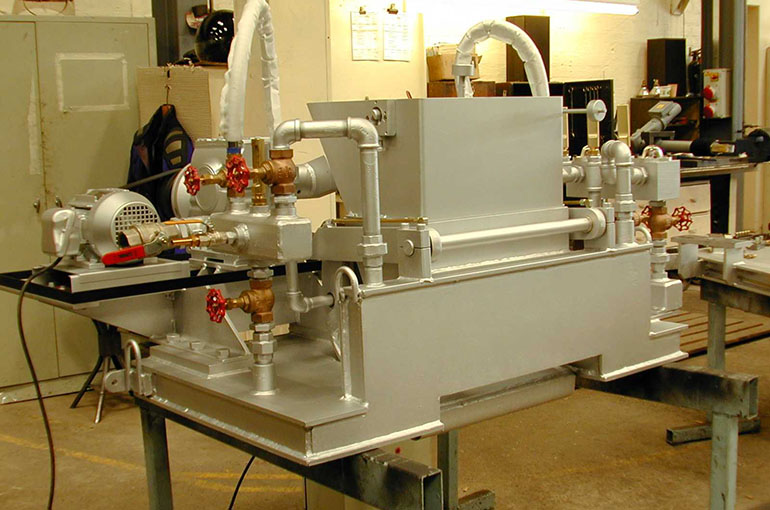 Screw Charger (SCC)
ENGINEERING EXCELLENCE WORLDWIDE Screw chargers are suitable for all furnace sizes. You can insert each unit through the furnace structure. We tend to apply screw chargers when sealing is the main priority. For example, when we use Oxy fuels or when manufacturing fibre glass. We manufacture all Glassworks screw charger to high quality ISO 9001 standards. Also, we tailor our screw chargers to your needs. You can choose from a variety of bespoke options, and customise your screw charger for maximum productivity and profitability. Furthermore, you can apply our TWIN Screw Charger System when you need when greater flexibility or improved batch distribution is necessary.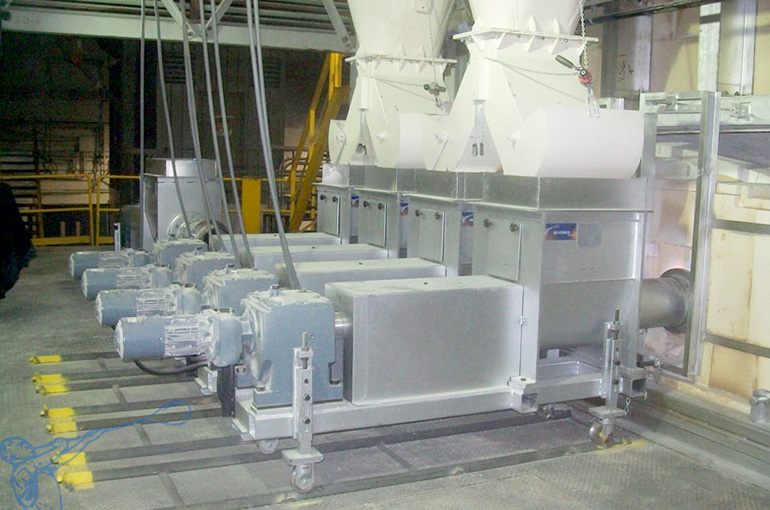 X / Y And Boom Chargers (XYC/BC)
We can tailor our chargers to our customers' electrical and mechanical requirements. Our chargers are suitable for electric furnaces of all shapes and sizes – where capability is between 1.5 – 100 tpd. Also, we manufacture to ISO9001:2008 standards. At Glassworks, we helped to design the first electric furnace, introduced in 1959. We have vast experience in melting electrodes. Thanks to our wealth of experience, we are ideally placed to meet your needs.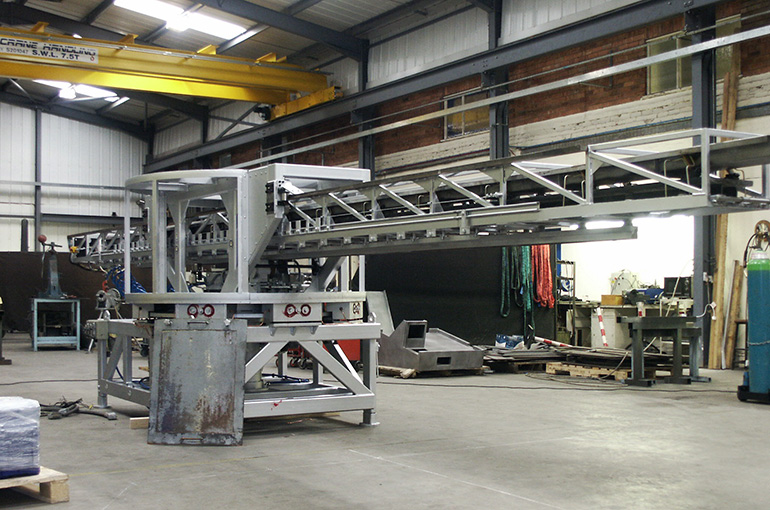 Letterbox Charger (LBC)
Each Glassworks Letter Box Charger is manufactured to your specific requirements – whether mechanical or electrical – to the highest quality and ISO9001:2008 Standards. Suitable for all furnace sizes with a closed doghouse – we offer a number of customisations to suit your budget and requirement.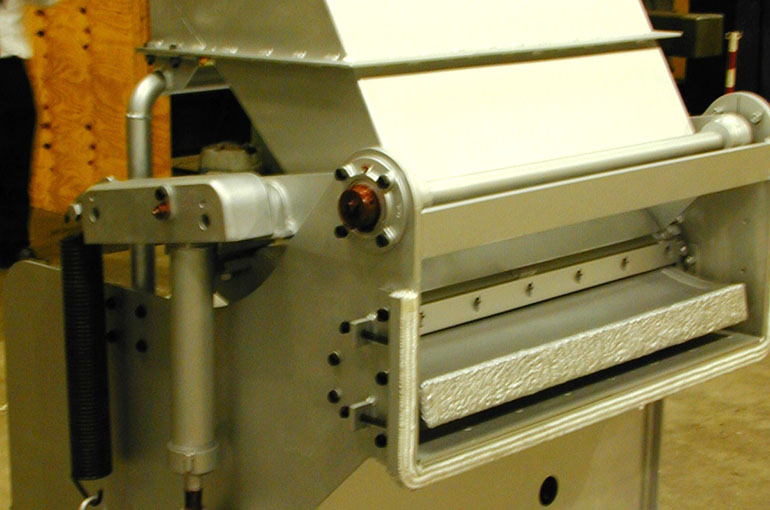 Pusher Type Charger (PTC)
Only suitable on open doghouses this basic and rugged charger is used on furnaces of varying sizes. However the open doghouses can not be selaed and as such heat loss, health and safety and thermal efficiency are issues. With these now as far serious considerations this type of charger is much less prevalent. Glassworks manufactures bespoke units to customer requests. Furthermore we also offer technical expertise and consultancy to allow the retrofitting of more modern equipment onto existing customer doghouses.
Aqua Sprays / Hydra Mixers
When a fine batch is used furnace life, output and glass quality are all affected by inconsistencies in moisture content and dust dispersal. The Glassworks Aqua-Sprays/Hydra Mixers can effectively introduce finely controlled wetted batch to address these issues. All are bespoke units calculated, designed and manufactured in accordance with your needs whilst accounting for any constraints or previously set limitations. With Glassworks you receive a fully engineered solution.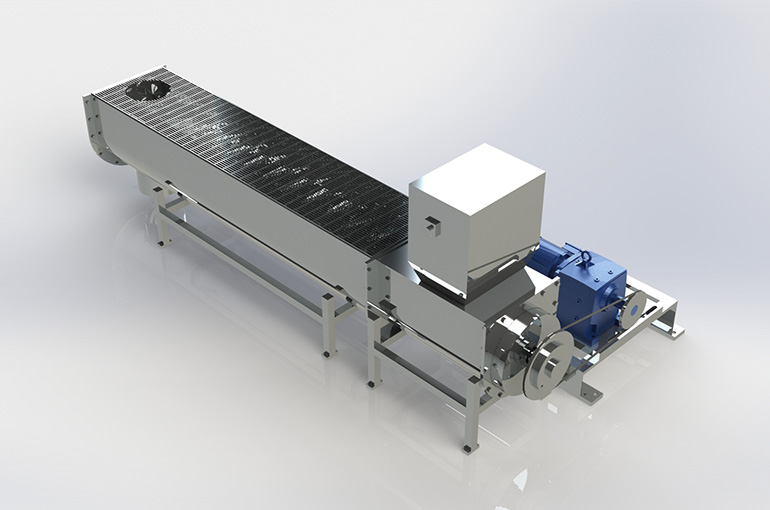 Vibratory Feeder Systems
The feeding method and system can be an equally important part of the charging process. Glassworks offer integrated vibratory feed systems (electromagnetic or counter balance motors) with technical advice bespoke to the individual requirement and charging system. Our systems can be retrofitted – we offer all relevant technical and electrical support.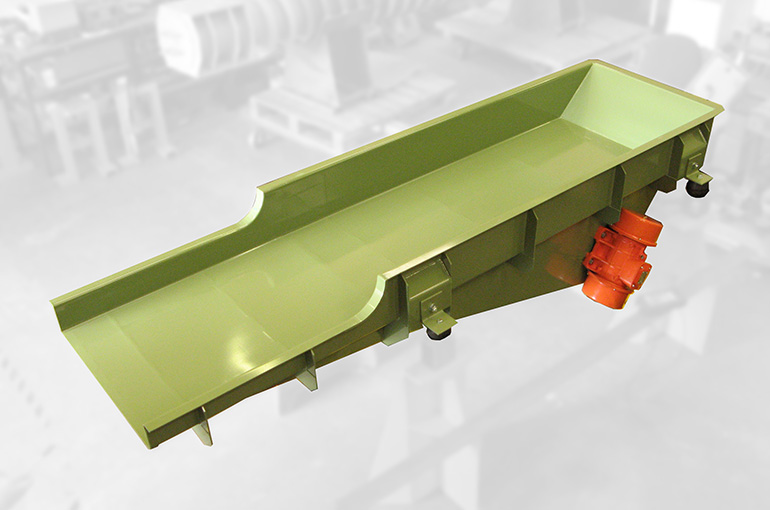 Spare Parts & Refurbishment
Core Traditions aligned with Modern Flexibility As specialists we offer a complete service of spare parts for all batch chargers. (Mechanical and Electrical) Many parts are standard across our machines and can be dispatched within 24- 48 hours. With in-house packing and export departments we can help to resolve your issues or streamline your supply chain.
Total refurbishment or crisis management – whatever the budget we offer a service to match. As precision and bespoke manufacturers we are uniquely placed to give you this key benefit. Your Productivity and Profitability are supported by a dynamic yet trusted provider.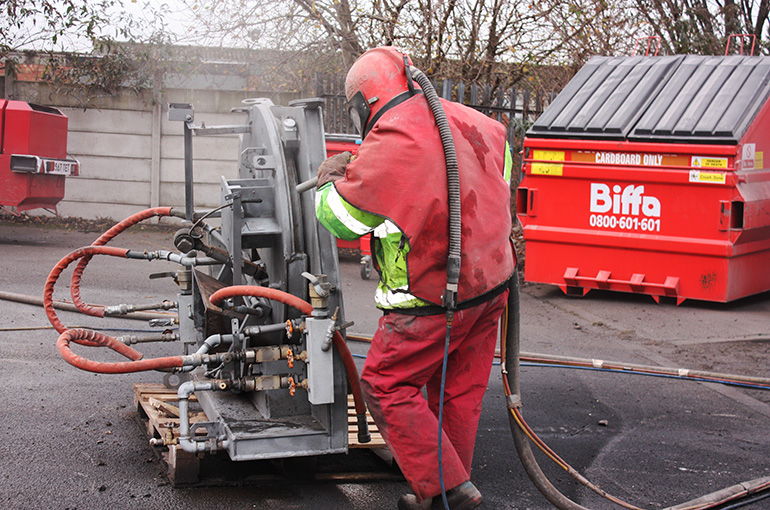 Training & Commissioning
Glassworks offer the complete service. At the Glassworks Testing Facility, we supply training for your staff. Our on-site engineers can help commission at start up. Also, our engineers can assist with the retrofit of equipment during a rebuild. Furthermore, we remain your trusted provider throughout your furnace campaigns.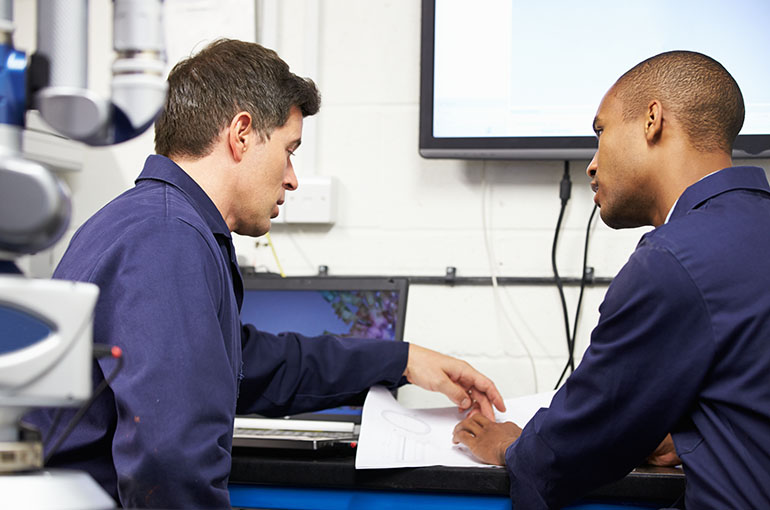 Specials & Customisation
Combining our heritage as skilled precision engineers with our extensive knowledge of glass melting gives Glassworks a unique position in allowing us to react to your needs and to provide you with tailored solutions that are both practical and commercially viable. Customising equipment to your needs.