A silver lining…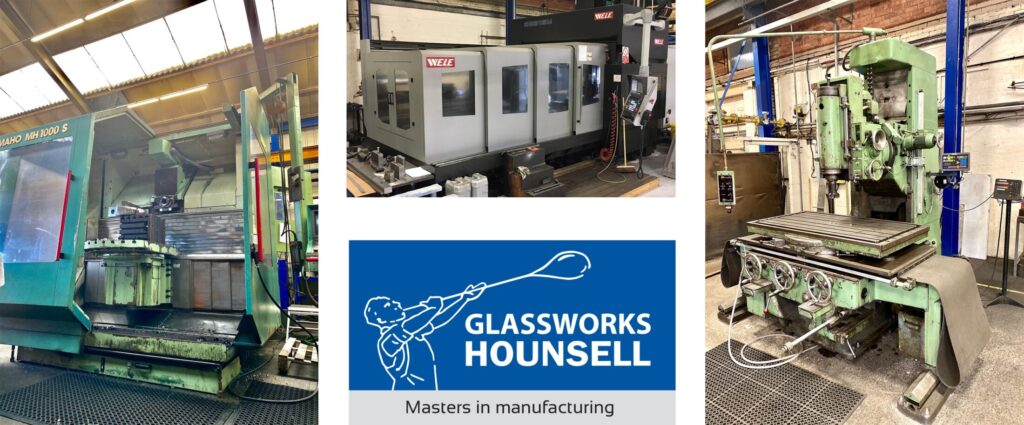 Coronavirus has prompted many businesses to completely reassess their positions, roles and even goals. Since our restart in late April, this has yet to be clearer than very recently when one of our key and trusted sub-contractors (with 3 other employees) all opted to retire immediately and not simply to reopen the company.
We see this very much as a flare for the storm brewing both here and further afield. Yet, in this instance, we have been lucky enough to purchase two of his key machines (to us). Furthermore, we have also been lucky enough to secure long-standing training and mentoring for our younger machinists as we learn (some of) his considerable skills and tap into his experience applied to our own needs as well as securing some of his long-standing customers. Therefore, allowing Glassworks to move into some new industries. For example, we plan to move to the marine and maritime industries.
We have now taken delivery, commissioned. Also, we have started churning out work on both our "new" machines – the "Boko" and the "Maho."
The New Machines
The Boko is Bohner & Koehle Hydromill Universal Boring and Milling Machine fitted with a digital readout on all axis – (not CNC). The BOKO adds to our capability to process large complex components up to 2000 x 1000 x 600mm to 1 Tonne in weight. The versatility of the sixth axis enables the machining of five sides of a cube in a single setting. This capability is ideal for large components. Additionally, this capability reduces machine cycle time, set-up time and component handling time. And most of all ensures dimensional accuracy in that the majority of features can be produced and controlled within a single operation.
The MAHO 1000 (then absorbed in DMG Mori) is another great addition to the already extensive CNC Milling Capability here at Glassworks. The MAHO offers exceptional six-axis CNC flexibility. This machine ensures reduced cycle times, five sides of a cube machined in a single setting, horizontal and vertical heads called up as required. The conversational CNC programming facility ensures a fast and reliable set up time for the most complex jobs.  The large rotating table 1200 x 800 x 600 mm (up to 1 Tonne in weight) coupled with high spindle speeds ensures the MAHO can tackle complex workpieces (large or small) in all grades of material – an ideal machine to produce complex parts requiring multi-sided machining (such as gearbox casings or pump housings).
Glassworks Machine Services
These two machines are a welcome addition to enhance Glassworks Hounsell already very well-equipped machining capabilities. We are offering eleven machining centres, four and six axes in the size range 600mm cube up to the mighty WELE for large CNC Milling up to 3000 mm x 1600 mm x 800 mm up to 10 Tonnes. An important element of work produced at Glassworks Hounsell is the machining of large complex steel fabrications; the BOKO and the MAHO enhance our offerings in the flexibility to complete these operations as well as improved capabilities to both existing and new customers as we consider and try to hedge the impact of this horrid virus on supply chains.
Combine these new machines with the mentoring and knowledge transfer from the highly skilled old owner and there is the tiniest slither of a silver lining for us in these crazy times.
We hope you are all staying well.